2023 Hale Summer Championships
Saturday and Sunday!
Date: July 8th- 9th
Tournament Director
Mike Sattler ([email protected])
Location
Various pools located in the Inland Empire. Pools will be posted on our website (www.CHAWP.com)
Registration
You can register for the tournament in the link below.
---
Hale Summer Championship
Cost: $925 per Team Entry
Entries
Please remember to mail your entry form/payment to the address below:
CHAWP
12523 Limonite Avenue, #440-304,
Mira Loma, CA 92880
Divisions/Age Groups
10 & U Mixed
12 & U Boys
14 & U Boys
16 & U Boys
18 & U Boys
12 & U Girls
14 & U Girls
16 & U Girls
18 & U Girls
Playing Rules
2023 USWP Rules including:
All teams must meet age level requirements (age as of Aug 1). Exceptions at discretion of Director.
All athletes, coaches, and clubs must be USWP registered for 2023.
Teams can have an unlimited number of players.
Some of the courses will be 25 meter with floating cages and other will be 25 yards with wall goals.
Each team will be entitled to two timeouts per game.
Ties in advancement games will be determined by shootouts. Ties in bracket play will be by FINA rules.
Code of Conduct toward officials and scorer's table staff will be upheld.
Rules & Requirements
Tournament Rules & Requirements:
Tournament entry fee are due no later than July 1, 2023.
We suggest that your teams bring canopies for shelter from the sun because shade is limited.
Any forfeits result in a $100.00 fine per game to the offending team. Games are ruled a forfeit 10 minutes after the scheduled start time or if a team does not have at least 7 players on their roster ready to play at the start. It is the responsibility of the coach or team manager to follow the tournament schedule.
If your team withdrawals prior to the beginning of the tournament you must find another team to fill your spot or forfeit your entry fee.
A USAWP verified roster for each team will be required prior to the tournament.
Format
Each division/age group will play in 4-5 games depending on the # of entries. Awards will be given for 1st – 3rd place for 13 players per team.
Sponsors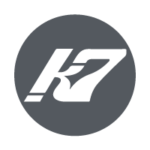 ---
© Copyright 1999-2023 CHAWP Water Polo Club. All rights reserved.