The Inland Empire's Home for Water Polo and Swimming
No Parking at Norco High School by the pool. Please park outside the service entrance in front of the football stadium entrance!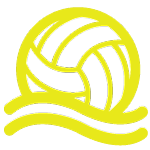 Two teams with seven players each battle it out in the water to see who will come out victorious.
2017 Spring Session starts February 13th - May 14th.
Join SplashBall Anytime!! Click below to sign up.
We offer Year Round Swim Team. Check our Swim Page for more info!